Recent: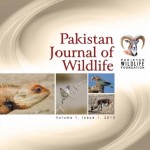 Pakistan Journal of Wildlife Vol. 1, Issue 1, 2010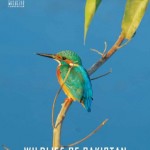 Wildlife of Pakistan Vol 1, Issue 1, 2010

Regular Activities
Bring out the importance of wildlife and their different habitats to public notice, for the advocacy to preserve, conserve, manage and sustainably utilize them for the economic, social and ecological benefits.
Provide a platform for wider consultation on wildlife related issues.


Help establish manpower resources committed to the task and use them to build capacities.

Launch a bi-monthly magazine of the foundation; WILDLIFE OF PAKISTAN, to disseminate wildlife related news, issues and information for nature lovers in the country.

Launch a peer review research journal; PAKISTAN JOURNAL OF WILDLIFE.

Provide opportunities to student members for field exposure under different wildlife related projects throughout the country.

Launch wildlife training courses for field biologists like; bird watching, field techniques for reptiles, small mammals, large mammals, fishes, taxidermy, natural history museology, applied ecological techniques, scientific writings etc.

Establish a well equipped library for students of wildlife sciences, researchers, administrators and wildlife lovers.

Help organize regular PAKISTAN WILDLIFE CONFERENCES / COLLOQUIA.