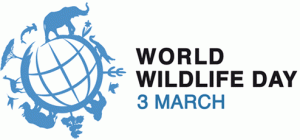 PWF Celebrates World Wildlife Day 2019
Pakistan Wildlife Foundation (PWF) celebrated "World Wildlife Day 2019" in G-11-Islamabad with the residential community, Ms.Minahil Safwan, Junior ambassador of PWF explained the importance of this day and about the theme and slogan of this particular day. Life below water plays very important role for the survival of our own, oceans and rivers are providing food, water, and a lot more for the whole world and we human as a single species are encroaching and effecting much as we are not supposed to do. We are polluting them with plastics, oil spills, sanitation etc.
Miss Minahil Safwan also briefed the participants that:
The ocean contains nearly 200,000 identified species, but actual numbers may be in the millions. Globally, the market value of marine and coastal resources and industries is estimated at US$3 trillion per year, about 5% of global GDP. Over three billion people depend on marine and coastal biodiversity for their livelihoods. Marine wildlife has sustained human civilization and development for millennia, from providing food and nourishment, to material for handicraft and construction. It has also enriched our lives culturally, spiritually, and recreationally in different ways. On 20 December 2013, at its 68th session, the United Nations General Assembly (UNGA) decided to proclaim 3 March, the day of the adoption of the Convention on International Trade in Endangered Species of Wild Fauna and Flora (CITES), as World Wildlife Day, which was proposed by Thailand, to celebrate and raise awareness of the world's wild fauna and flora.
World Wildlife Day Glimpses